"Sorry about that. A client required my immediate attention. Now as I mentioned this is the meeting area, behind you is the community kitchen. All the food is paid for by the dues you pay monthly so no need to worry about having money on you while working out." He flashes a smile, "It is rather convenient that way."
Whitney smiled sweetly at him, "That is convenient. So do clients call you often?"
"Occasionally, usually only to set up appointment times, I have a full time job and don't train others as often as I once had. My schedule remains pretty intense."
She bites her lip thoughtfully, "I appreciate you making the time to meet with me."
Jayden flashes his smile, "My pleasure." He winks at Kaylynn who glanced up from her homework. She giggles at Jayden and waves. "As you can see it is a great place for families as well."
"Uh huh…"
He could tell he was losing her. Just as well, he wasn't sure he could take on another client right now, even if the money was good. "You mentioned you have a specific goal in mind. Mind if I ask what that would be?"
Whitney perks up, "Oh yes. I need to be perfect before my wedding!" She extends her hand to him showing her ring with pride. Jayden feigns interest. Another one… great.
"Congratulations. Perfection is an admirable goal to shoot for." His eyes flick over her body measuring her up and mentally creating a work out schedule for her. "When is the big day?"
"I have 6 months from tomorrow." She bites her lip and wrinkles her nose. "Do you think you can help me?"
"You'd have to work out at least three times a week." He narrows his eyes and gives her a once over again, "Possibly five towards the end adding in yoga along with the cardio and toning."
"Yoga? Really?"
Jayden finds his mind drifting back to his phone call and stares at Whitney, "What? Oh yoga, yes. It is great for your mental health as well as your body. You'd be surprised." His eyebrows knit as he drifts once more.
Whitney leans in having lowered her voice, "I heard yoga can be very… intense." She begins blushing, "They even say that the stretching can make you more uh… limber."
Jayden looks at her blankly trying desperately to catch up with her ramblings. "Uh… ya." He brushes his hand through his hair. "Yoga has some definite benefits. I strongly suggest it."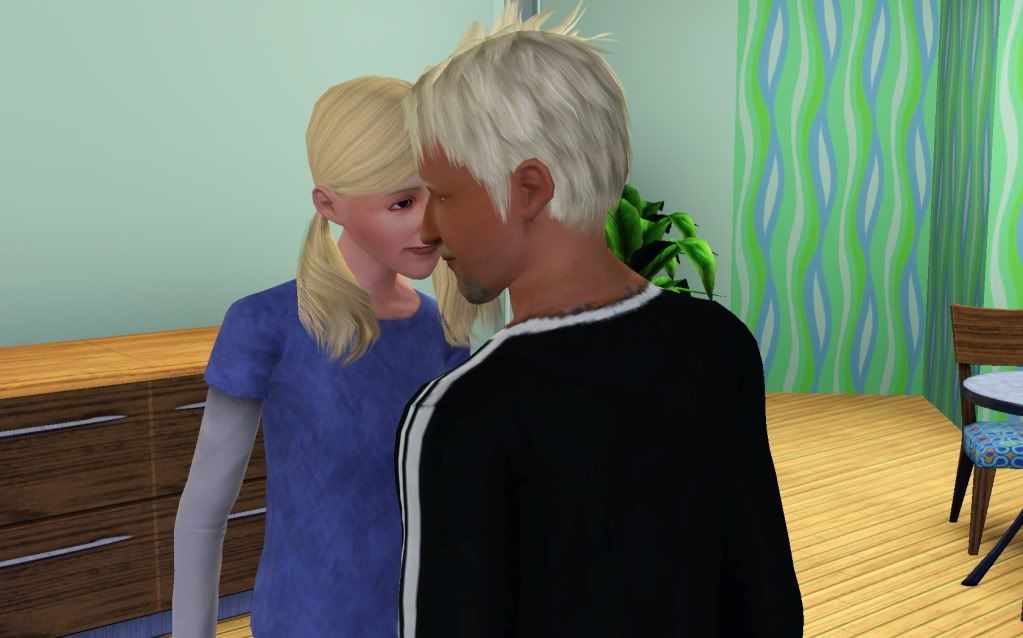 Whitney bites her lip and bats her eyes, "Will you be teaching me yoga, Alex?" Her breath brushes lightly against his cheek as she spoke to him.
"I need you to stay away from my baby, Alex! Promise me." Jayden's head snaps up, what did she just say? He shook his head to clear his thoughts. Jayden was feeling so lost. That nagging in the back of his head, finally got his attention but good. That is what is missing from his life.